Super-quick websites
Do you need a website super quickly and super low-cost? You have a new or small business or product to promote maybe, and you need to get something attractive up as soon as possible, to look credible and start advertising?
Just having a Facebook page or an Instagram profile really don't cut it, and put you at massive risk from hackers or competitors who can all too easily trash your business's only store-front.
Can you really risk something like this happening to you? Or would you prefer a little place you can truly call your own, like this single-page website we produced for a new bed-and-breakfast in Scotland: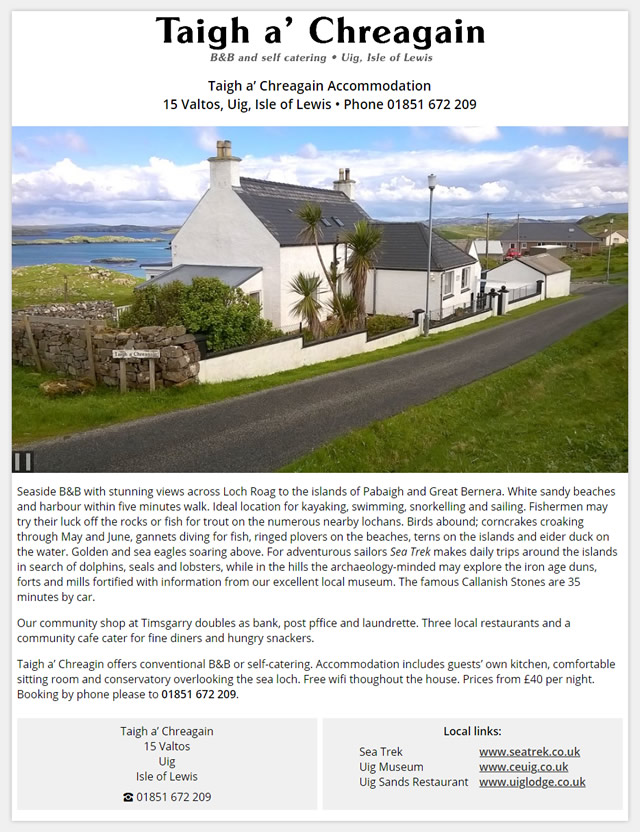 Get in touch with us today, and we can sort you out with a simple but effective website of your own – in next to no time. It'll load in an instant and even be mobile-friendly, to make for a great experience for your visitors. All we need are a few words about who you are and what you do, some photos and some contact details, social media links etc. Anything else to enrich the page is a bonus! If you have hosting or a domain already we can guide you through setting up your new site to use them, or can look after those for you too for a modest annual fee.
When your needs develop, this can of course form the basis of a more sophisticated site with multiple pages and custom features. Unlike with the free on-line website creators you will not be digging yourself into a technological dead-end over which you have no control.
Drop us a line now and get properly on the web, for next to nothing!